At Pack Tools 2.0 BV we develop tools, machinery and smart applications which help you optimize your business processes. We have apps that show operators exactly how to stabilize a pallet most efficiently. Other ones calculate your actual cost of pallet wrapping, with often unexpected and surprising results.  
Efficient. Transparant. Easy.
Our apps are developed with the following objectives in mind:
reducing total cost of ownership
reduction of the plastic soup in our oceans
more transparacy in the market of wrapping film 
making pallet wrapping more fun & easy
Wrap more efficient with the Wrapassist® app
Choose the weight of your pallet, select the type of load, and get instant instructions on how to stabilize your pallet load. 
Wrapassist® helps you to create a secure load stability, while using as little film as possible. The app is aligned to comply with European regulations for load security.
Free download 
Compatible with ERP software
Advice based on tests performed in certified test centers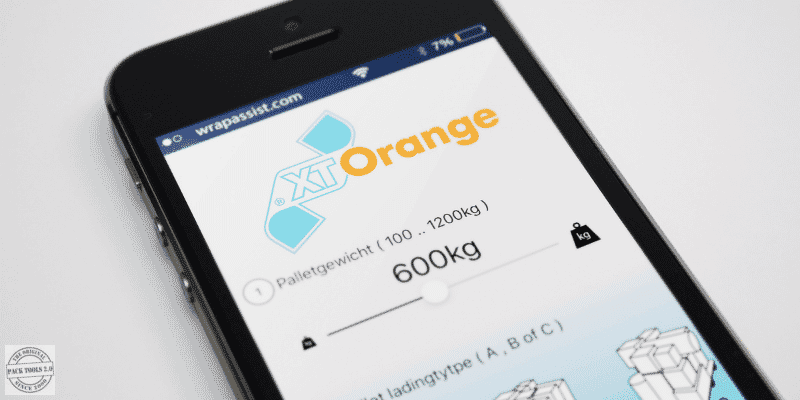 Do you get what you pay for? Check it on Wrapp-It ®
Already for decades, the weight of tubes, pallets and other packaging material are included in the price per kilo of wrapping film. But why pay for something that you cannot benefit from? Or that will even cost you money because you need to dispose it?     
Fill in your data in the app, and find out what you really pay for.
iOS only
Android expected end of 2022
LoadSenz® is a revolutionary device which measures exactly how much force the wrapping film exercises on the load.
Measure up to 3 spots on a pallet, make it visible with graphs and compare up to three tests .
We offer tailor made solutions for our distributors to create their own private database for test results, film comparisons and machine/film performance.